It's been a good summer for damselflies – we've seen emeralds, common blue and blue tailed.  You can find them if you look closely at the bull rushes round the pond especially on a sunny evening.
Much easier to see are the larger dragonflies – but we've only seen a couple of these. They darted down the river too quickly to identify the species or get a photo, but we'll definitely look out for more now we know they're here.
There's been barnowls nesting in the beech trees near the wood, otters have been seen in the river and a family of badgers have been been spotted making their way towards the wood in the late evening.
The orchids were quite late this year – perhaps because of the really dry June. We've always seen common orchids but this year we noticed helleborine (weed orchid) as well.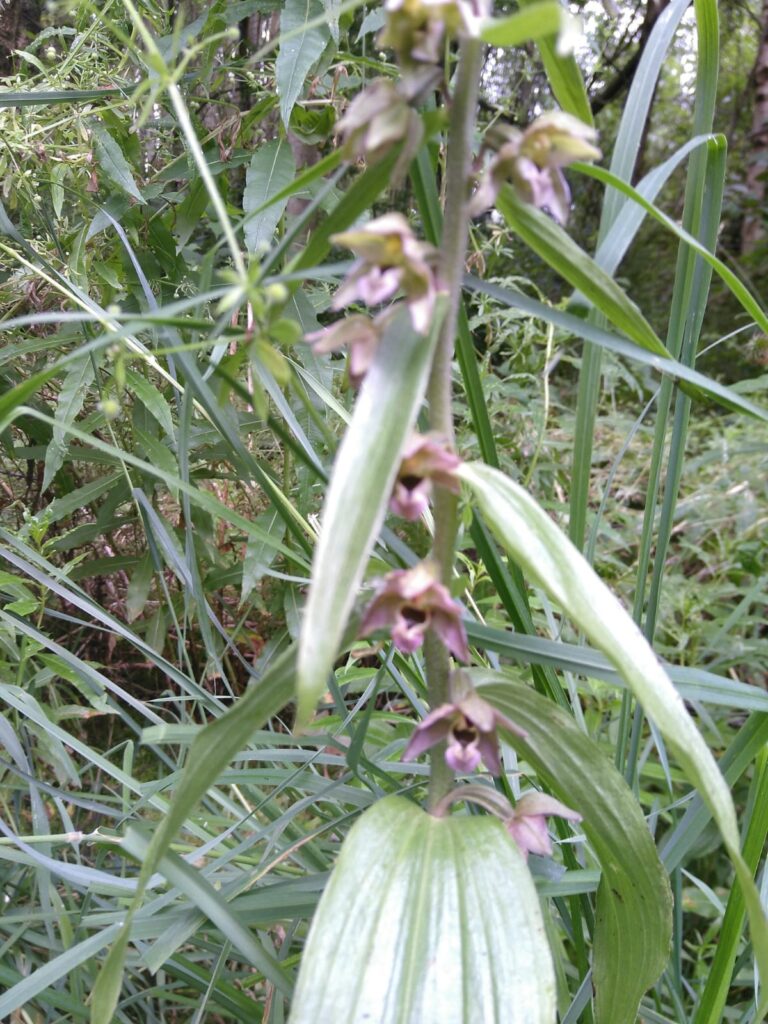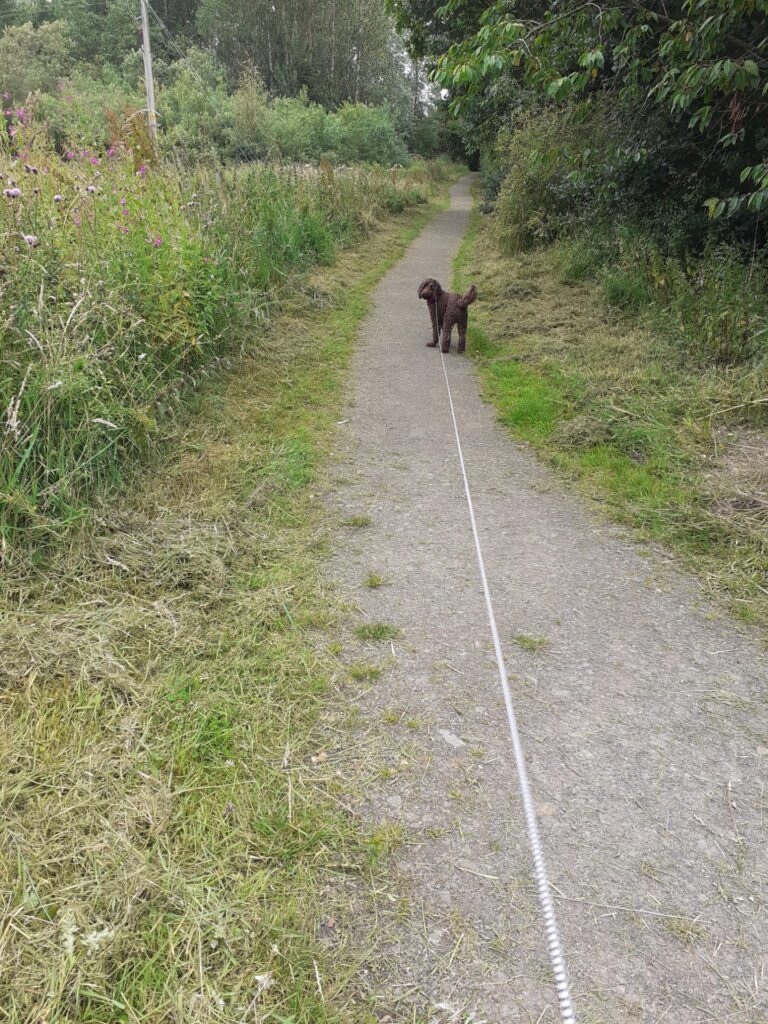 That dry June followed by a very wet July led to a huge amount of vegetation growth. A hastily arranged maintenance day in mid-July made really good progress in cutting back a lot of the grass and thistles that were overhanging the main path. And Grant's new mower made in-roads on the grass paths.
We planted some fruit trees earlier in the year. Unfortunately some of them were stolen but the remaining ones are settling in well. We've mulched them and put deer protection around them. We're still hopeful our very 'mini-orchard' will fruit in a few years' time.
The wet windy weather lifted just enough to do a Big Butterfly Count at the end of July and we found red admirals, ringlets, meadow brown and large and small whites.
While we were counting butterflies, the bees and ladybirds were out as well – six spotted ladybirds and white tailed, red tailed and carder bumblebees as well as and honey-bees.  The markings on the male red-tailed look like they've got a moustache – and they've got hairy legs too!
Here's a list of everything we noted in July.
Blackcap
Blackbird
Chiff chaff
Wren
Chaffinch
Song thrush
Buzzard
Tree creeper
Goldcrest
Barn owl
Willow warbler
Redstart
Bullfinch
Robin
Pigeon
Garden warbler
Long tailed tit
Magpie
Great tit
Heron
Ladybird
Dragonfly
Damselfly – common blue
Damselfly – emerald
White tailed bees
Red tailed bees
Honey bees
Ringlets
Red admirals
Small white
Large white
Meadow brown
Otter
badger
frog
Helleborine (weed orchid)
Common orchid
Some of the photos of woodland wildlife in July