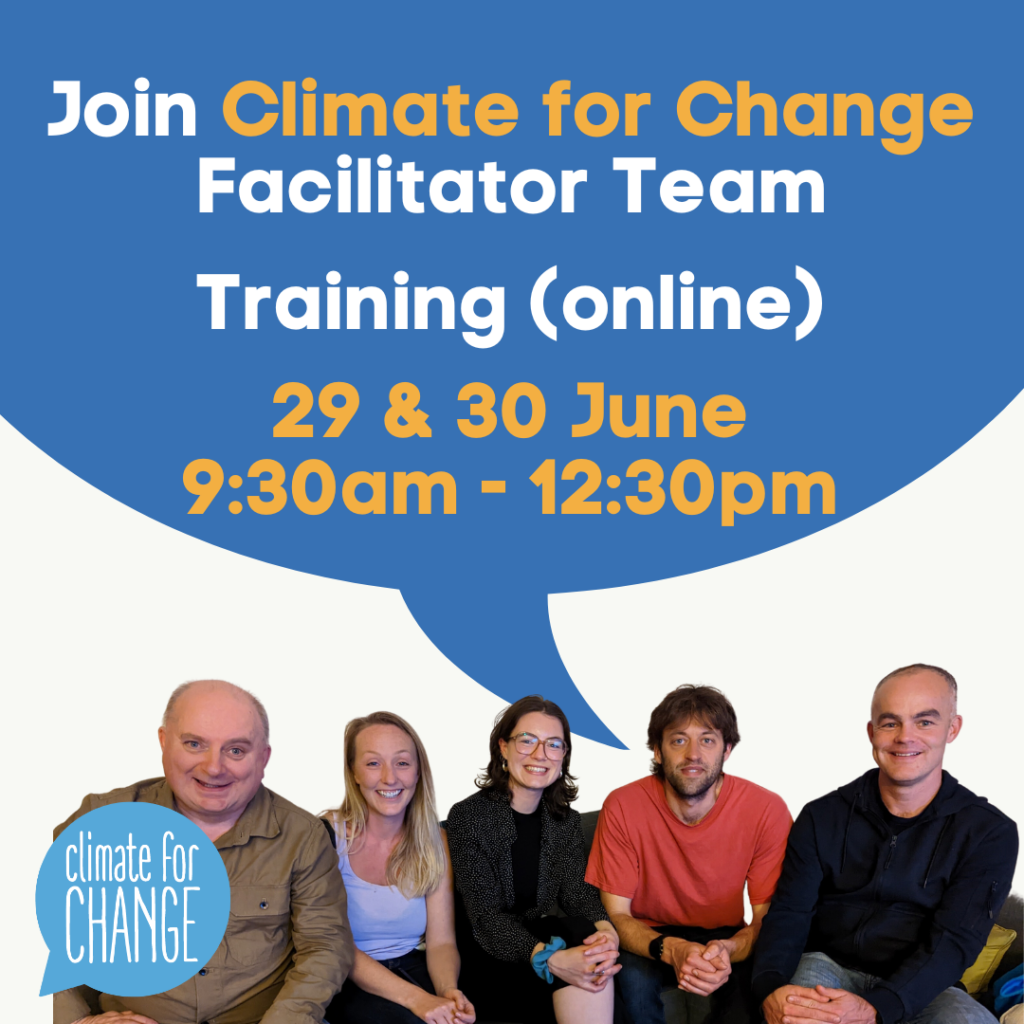 Next training in June (3 mornings online):
22 June, 9:30am-12:00pm (climate conversation)
29 & 30 June, 9.30am-12.30pm (training)
Any questions – email Kaska or Kirsty on c4c@sccan.scot.
Climate for Change programme harnesses the power of conversations among friends, colleagues, or neighbours to create a groundswell of support for effective climate action in communities across Scotland.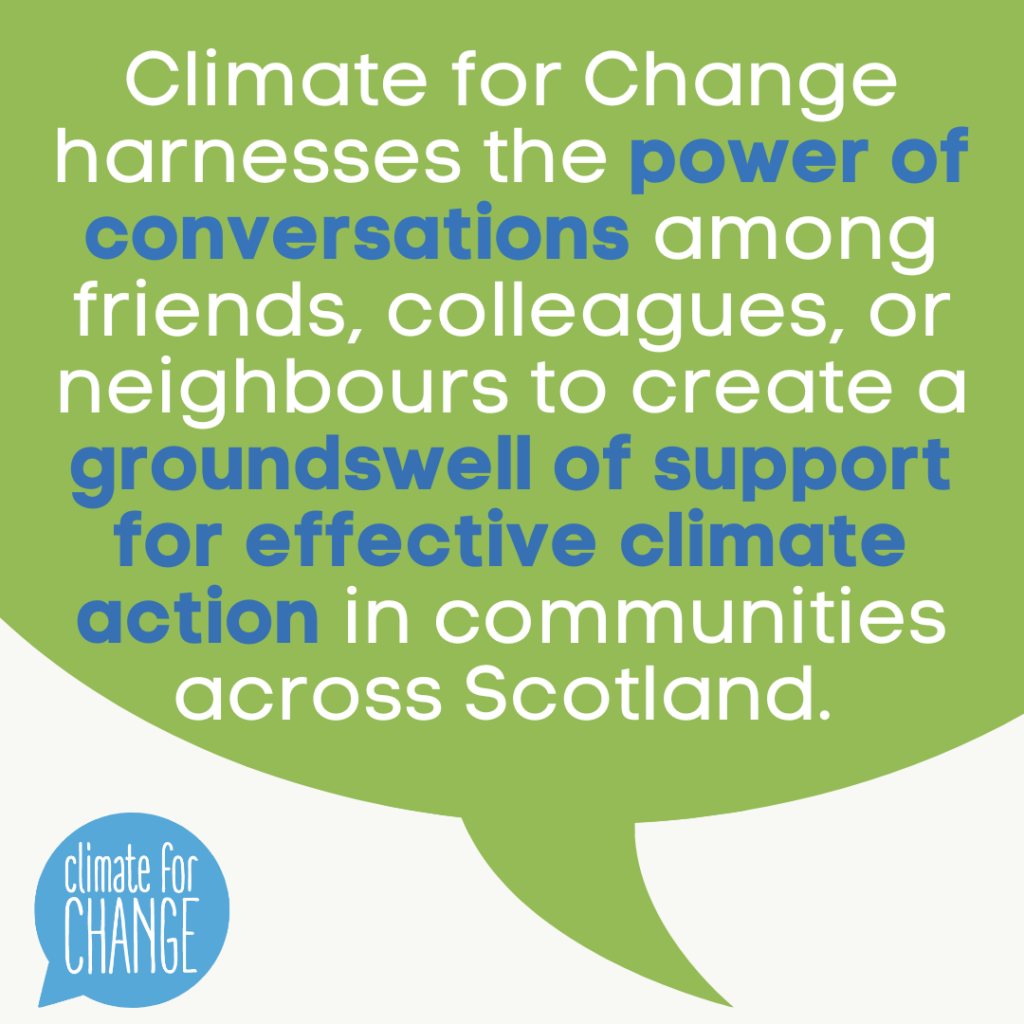 Our pilot last year was a great success which trained 60 volunteer facilitators and reached over 400 people through climate conversations hosted by 50 individuals and organisations.

Facilitators said: The proven structure of the facilitation sessions gives you confidence in the process – also having SCCAN staff, mentors who you can call on for support or attending facilitator meetings allows you to keep contact with others, share experiences, ask questions, get new ideas. All the while you are building confidence in your own ability to hold meaningful conversations and influence real change.
Conversation guests said: Excellently presented. I feel more optimistic in having conversations with friends and family and engaging with local representatives.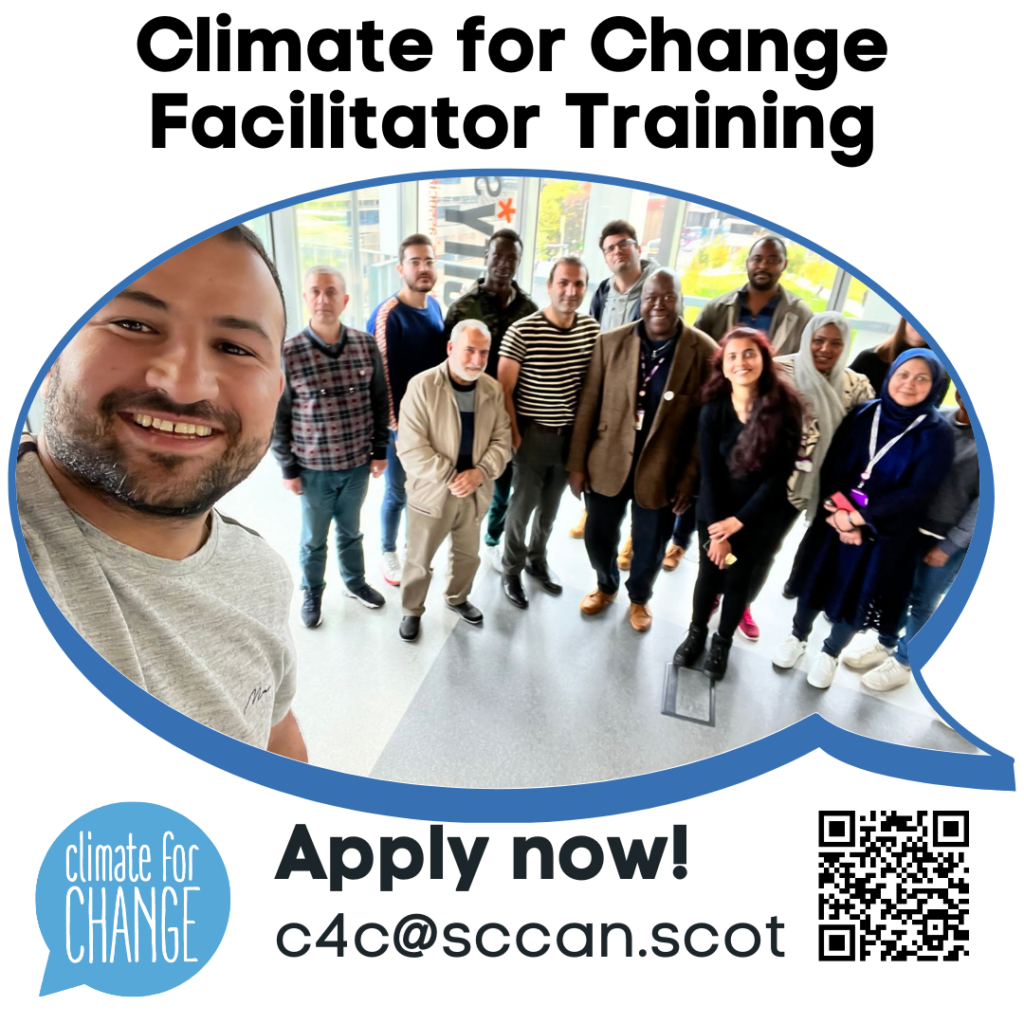 More about Climate for Change: https://sccan.scot/climate-for-change/