An opportunity to be part of an exciting mass creative and climate action partnership.

Beach of Dreams began in 2021 as a 500-mile creative walk exploring the UK coastline. It will culminate in a collective UK and Ireland-wide mass participatory coastal journey in May 2025, developed by Kinetika in collaboration with Creative Lives.
We're bringing together an unprecedented partnership of arts, cultural, environmental and community organisations across England, Scotland, Wales, Northern Ireland and the Republic of Ireland, to explore creative solutions for our local landscapes in response to the challenges presented by the climate emergency.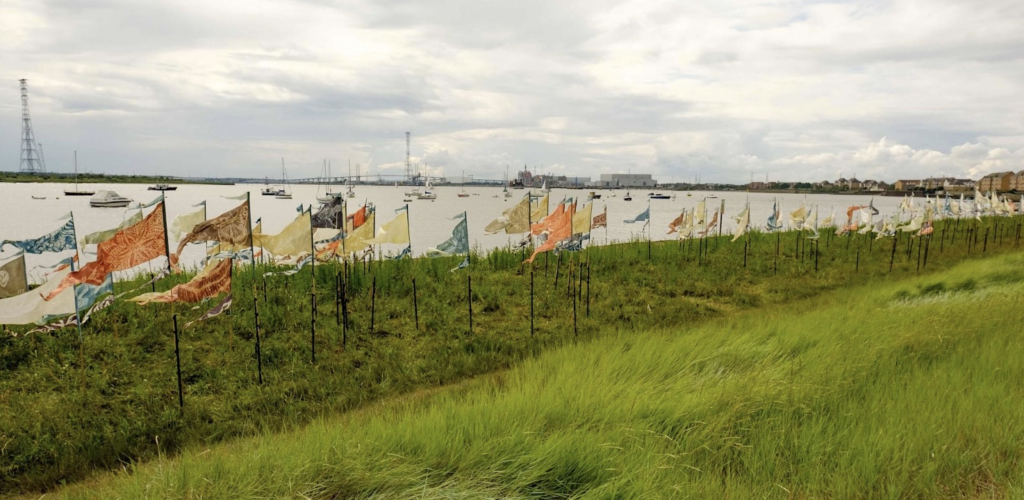 ROUNDTABLE EVENTS
The project has gathered considerable momentum and interest since our first round of public events earlier this year. We are now looking for arts and environmental organisations to be 'Beach of Dreams Hubs'. These Hubs will bring communities together across a stretch of coastline (e.g. 30 miles) in May 2025, and lead creative activities, beach days and walks.
To find out how your organisation could be part of Beach of Dreams please join the roundtable Zoom session: 
If you'd like a chat before the meeting please contact Ali Pretty on Ali@kinetika.co.uk.
Best wishes,
Kinetika & Creative Lives