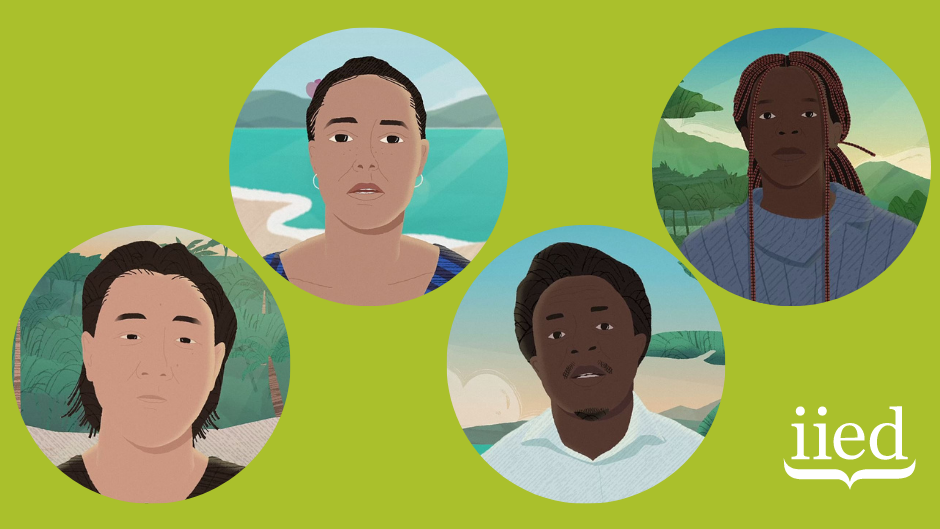 * FREE EXHIBITION AND EVENT *

Climate Reflections and Witness Report Series bring together the voices of Indigenous people fighting for their way of life, communities in the global south already on the frontlines of climate change, and those in Scotland beginning to explore what this crisis will mean for our world.

* Sat 6th – Live speakers at 11am- 1pm *

Speakers will include Gladys Habu, climate activist who co-wrote and stars in IIED animated series "Untold stories of climate change loss and damage in the LDCs: Solomon Islands", and the co-authors of the book "Climate Adaptation: Accounts of Resilience, Self-Sufficiency and Systems Change" published by Arkbound Foundation and Solomon Yeo, Campaign Director of Pacific Islands Students Fighting Climate Change.

No booking required but seating is limited, first come basis.
*Sat 6th – Visual Matrix Workshop – 1.30pm*

A visual matrix is a participatory group technique designed to explore our individual and shared experiences; in this workshop it will be climate change. Climate Change is a difficult subject to discuss, particularly when there are difficult truths to assess and accept. The purpose of a visual matrix is to create different ways of thinking through the development of unexpected connections and associations, derived from personal experience. Led by artist Nicole Manley.

What is the Climate Reflections Exhibition?
In a collaboration between Scottish Communities Climate Action Network, the International Institute for Environment and Development and Arkbound Foundation, these stories are told in a wide diversity of voices, knowledge and perspectives in the communication about climate change.

We hope to offer new means to express, reflect on and connect to the climate emergency through the first-hand experiences shared in 'Climate Reflections' and 'Witness Report Series' and that these stories will help to "to make sense of the indescribable" and put a human face on climate change – to inspire urgent, ambitious action to protect people and the planet we love.

Details:
Where: Powerhouse Room, National Mining Museum Scotland
FREE admission (you do not need to book to visit the Museum to visit this exhibition).
Contact for more information: education@nationalminingmuseum.com