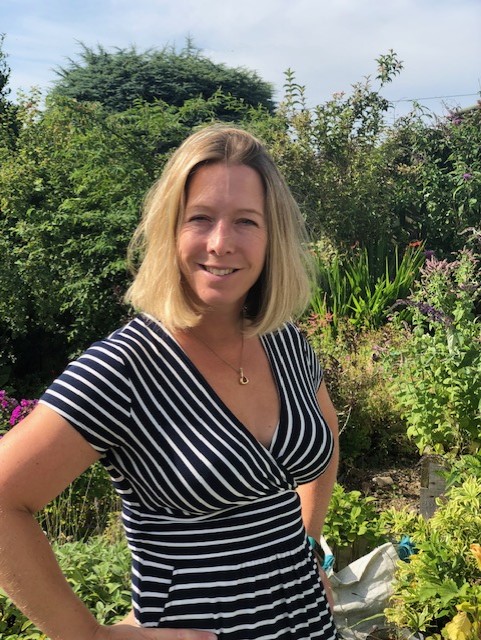 When Aberdeen Climate Action was created 7 years ago, there were very few other community climate action groups in existence here in the North East of Scotland. It was hard to get started but once we did we realised where the gaps were and tried to fill them as much as we were able. One big gap was the lack of any unifying force. There were so many council departments, organisations and entities doing their bit for the environment but no real network to knit them together. Climate Week North East really helped with that, with monthly organising meetings bringing together a wide group of people and organisations each year. More support was needed year around though, so when the monthly climate café came into being in 2017, it was popular from the get go with 80-120 people coming each month to learn and be inspired by local examples of action to tackle climate change, with topics ranging from community renewable energy to innovations in agriculture and forays into reducing fast fashion. The topics change each month but the ethos stays the same that of learning, inspiration and support. People came to be around those that also cared about climate action, learn and build their networks. Through the visibility of the climate cafes, people came to share their ideas and ask about how they too could build a climate action group and build them they did. Over 14 new climate action groups have been set up in Aberdeen City & Shire in the last couple of years and there are more popping up each day!
What was striking is that what these individuals/ nascent groups wanted to know was how they could tackle an issue and I was able to put them in contact with other groups doing or wanting to do similar projects. There was a need and desire for a network and sharing of good practice so, in late summer 2020, myself and Sue Paterson from Deeside CAN, with help from SCCAN's Community Learning Exchange Fund, brought all the groups we knew of together to create a network of community climate action groups in Aberdeen City and Shire and a few months later NESCAN was born. NESCAN was born out of the desire of all the groups to have an information and collaboration hub that enabled good practice and knowledge to be shared and to have a stronger voice to talk to those in power and be listened to. We all need support and support, help and understanding from those that know and understand your journey is empowering. It lifts you up and helps you to see and achieve those goals that you never even realised at the start of the journey you had.
The creation of a network was paramount but the work to actually enable it to be a collaboration and information hub needed resources and in particular human resources. Luckily, Aberdeen Climate Action had put an expression of interest into the Scottish Government's 2020 consultation on how to support regional community action, to be a regional community climate action hub. So, when the Scottish Government reached out to ACA in March 21 to ask if ACA was still interested in running a regional hub, NESCAN was up and running and we knew that we wanted the regional Hub to come out of NESCAN as a whole. We grabbed the opportunity with both hands and created a new legal entity, a community interest company limited by guarantee, to be NESCAN's Hub. Its initial directors came from the member organisations of NESCAN and new directors will be invited to the board soon, once we fully understand what talents and experience the board needs. The members of NESCAN will also become the members of NESCAN Hub and help steer its direction. The funding from the Scottish Government went directly into the new NESCAN Hub's new bank account on 1st October, with recruitment of 4 staff members already underway.
NESCAN Hub staff started 3 weeks ago and it is still very new. Everyone is finding their feet and work has concentrated on putting all the new policies and procedures, practical elements and methods of communication in place. The reaching out and linking in phase is just about to start and we are excited to be able to link in with all the support services and really understand just what is happening not just in our region but across Scotland. It is hard being an employer and creating a new organisation but rewarding too. I am so excited to be involved from the very start of this new initiative and be able to share our experiences with the wider world so people can learn from them and hopefully get some advice and assistance back. It is a journey and one of constant learning but if you keep the goal of collaborative, communication and support in mind and listen with an open mind and heart then you can't go much wrong!